I know it's been a while since I have updated the blog! And a long time since we have had any classes. Unfortunately, school, work and training schedules have gotten in the way. Not to mention we put our house up for sale, sold it and moved into an apartment in order to start building our forever home. Like I said, things have been a little busy.
BUT, I went to the scrapbook expo in Sandy yesterday and had a great day! I was able to meet two of our forum members (lexigirl and granola farms), shopped til I dropped and scrapped! I even have a new SKETCH CLASS in the works thanks to the encouragement and inspiration from these awesome ladies. I think the expo should be an I2S tradition! Maybe you will add it to your calendar to join us next April!!
Here are some photos from the expo. Waiting in line with the "early birds"…I was 4th in line. 🙂 My scrappy friend, Kori, was there before me.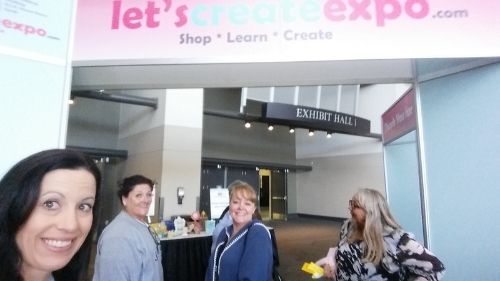 And here's during the expo with Lexi and Nola-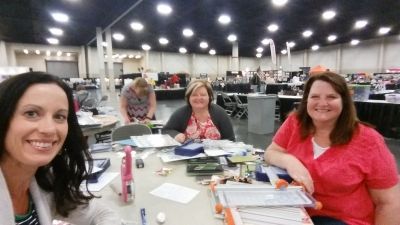 Before bidding adieu to these lovely ladies-
I've posted three of my pages in the gallery and on the forum under the member challenges/crop. I have more that I am saving for our next sketch class. Watch for peeks soon!!
I hope you had a wonderful weekend and find time to get creative soon!