Class opens Wednesday…have you registered?
*October Weekend Warrior Class- (October 10-12)
Cost- $5
Classes will include:
~Access to a private forum on the message board
~SIX brand new sketches along with inspiration sample layouts plus a bonus pre-class sketch!!
~ A special crafty tutorial
~a variety of tips and ideas
~a PDF with the sketches, samples and other information after class ends.
~SBC+ templates
*Classes will open on Wednesday (with a pre-class challenge!) and begin Friday mornings by 10 am Mountain Time. Class content will be presented Friday, Saturday and Sunday. You will have until the following Sunday to complete your layouts and/or projects.
*Each class will cost only $5.
Here's a peek at one of my layouts for this upcoming class.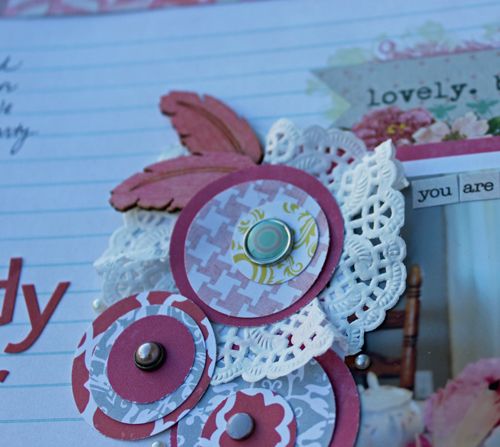 I have a neat tutorial to go along with this one as well. I will be using "gel medium" and a couple things you probably already have. Do you have gel medium? It is a lot of fun! It's not very expensive and you can find it in the acrylic or watercolor section at your local craft store. This is the one I have but there are other brands (including one by Ranger).

You can wait and see what I do with it or grab some while you are out…just wanted to give you all a fair warning. 😉 I will probably be using it more than once on my layouts in class.
I am looking forward to scrapbooking with you all and completing more pages!!