With the start of a new month, we have some new challenges for you on the message board. (They aren't all up but will be soon!) I hope you'll pop on over to check them out and complete some of them. We'll have a prize posted soon as well-you earn entries by completing the challenges. Here is my challenge this month- I hope it inpires you to scrap!
My challenge to you this month is to create a new scrapbook page with a FRAME on it somewhere. You can frame a photo, frame a group of photos or even frame your journaling. What you frame is up to you…just be sure it's a new page and we can see your frame. Feel free to be creative in the materials you use as your frame as well.
On this page, I used the new January kit (I added the kraft cardstock) and I framed one photo as well as the whole group of them. I cut strips of paper, inked them, and then overlapped them around the edges of the larger photo.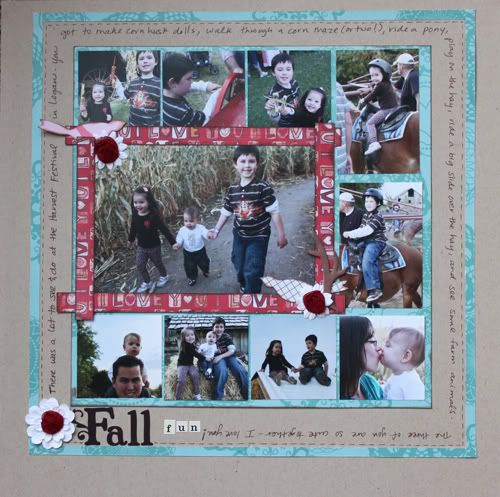 Have fun with this and I look forward to seeing what you create! Upload to our gallery and share with us on the message board. 🙂