I received two boxes today with kit items! One from Jillibean Soup and one from Bella Blvd.!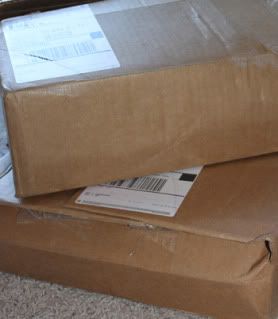 Waiting on some items from Jenni Bowlin and Petaloo (and there will be some other items!) so I can get the kits together. I really hope they come Monday…I can't wait to put the kits together and share the complete kit with everyone! Here's a sneak peek so far-

What do you think??? Are you as excited about it as I am?????